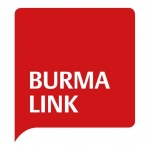 To support easy access to information on the peace process and the conflict & displacement situation in Burma, Burma Link is centralising the information and publishing monthly updates based on reports by local and international media and organisations. Subscribe to receive these updates directly to your inbox!
For acronyms, go to http://www.burmalink.org/background/acronym-dictionary/.
January 2017
IN BRIEF: What Happened
U Ko Ni, a top legal adviser to NLD was assassinated outside Rangoon airport on January 29th as he waited for a taxi, holding his grandson in his arms. The assassination of U Ko Ni is a tremendous loss to the people of Burma and a major setback for the peace process.
The situation in Kachin State has deteriorated due to intensified BA military operations and BA taking over several KIA posts, cutting off support for IDPs. In January, more than 4,000 people tried to flee to China where they were denied entry.  Civilians have also been newly displaced in the Shan State.
BA continues to abuse the rights of villagers in ethnic areas, violations including abductions and arbitrary arrests, forced labour, destruction and confiscation of property, and torture.
UN's Special Rapporteur on Human Rights in Burma, Yanghee Lee, completed an official visit to Burma in January, but was restricted from visiting Laiza and Hpakant in Kachin State.
Since the BA-run violent persecution of Rohingya Muslims in Arakan State began in October, more than 65,000 have fled to Bangladesh, 22,000 in January.
Preparations are under way for the Union Peace Conference planned for February. With the government showing little sign of backtracking on the stipulation that only ceasefire signatories can attend the meeting, only one-third of the EAOs will likely be able to attend.
ASSASSINATION OF U KO NI
U Ko Ni, a top legal adviser to NLD was assassinated outside Rangoon airport on January 29th when he returned from a trip to Indonesia. Cradling his young grandson in his arms as he waited for a taxi, a man drew a pistol and shot him in the head.
The assassination of U Ko Ni is a tremendous loss to the people of Burma and a major setback for the peace process. U Ko Ni was widely respected and a strong advocate for peace, interfaith dialogue, and harmony.
Two suspects have been detained in connection with the case, but some analysts are suspecting military involvement. U Ko Ni had devised a plan to replace the 2008 Constitution with one that would strip the military of its extraordinary political powers. He had recently been working on a new draft and hoped to promote his project at a conference this month.
Several statements were released condemning the assassination and calling for an independent investigation: Joint statement by over 200 CBOs, joint statement by 20 Rohingya organisations worldwide, Legal Aid Network, Forum Asia, ANC, United Nations Human Rights Office of the High Commissioner, International Bar Association's Human Rights Institute, Christian Solidarity Worldwide, ALTSEAN-Burma and International Federation for Human Rights, and Fortify Rights.
DISPLACEMENT UPDATE
KACHIN — An estimated 100,000 civilians have been displaced in Kachin and northern Shan States since the conflict was re-ignited in 2011. In January, more than 4,000 people tried to flee to China, where they were denied entry. The situation in Kachin State has deteriorated due to intensified BA military operations and BA taking over several KIA posts, cutting off support for IDPs. The Joint Strategy Team released a statement on Jan 25, calling for immediate humanitarian response.
SHAN — More than 1,300 civilians fled conflict between the BA and TNLA in northern Shan State and are sheltering in temples and churches.
ARAKAN — Since the Burma Army-run violent persecution of Rohingya Muslims in Arakan State, more than 65,000 have fled to Bangladesh since October last year. 22,000 crossed the border in January alone.
KAREN — Thousands of Karen civilians remain displaced after fleeing conflicts between the DKBA splinter group and the BA-backed BGF in September and October 2016.
CONLIFCT & HUMAN RIGHTS UPDATE
National
Burma continues to produce, stockpile and use landmines, with more new casualties reported every year, according to newly published data from the Landmine & Cluster Munition Monitor.
Burma has been named as one of 10 global conflicts to watch on a list compiled by the International Crisis Group that refers to threats to the peace process and the plight of Rohingya Muslims.
The UN special rapporteur on human rights in Burma, Yanghee Lee, completed a 12-day visit to Burma amid growing concerns about the conduct of security forces in northern Arakan State and newly displaced civilians in the long-running Kachin State conflict.  During a meeting with Yanghee Lee, civil society groups highlighted the continuation of human rights abuses despite the country's recent reforms.
Kachin and Shan States
In an attempt to cut off the KIO from IDP camps and split Kachin State in two, BA has been attacking various Kachin State townships since August 2016. Attacks have been on the ground and from the air; several posts have fell to BA. Conflict continues to rage on with BA dropping cluster bombs, RPGs and mortars on KIA positions. According to a frontline source, BA bomblets exploded over a wide area releasing gas that caused KIA troops nauseous and dizzy.
Major Kachin cities and Kachin communities around the world held events to mark the second anniversary of the rape and murder of two Kachin teachers, Maran Lu Ra and Tangbau Hkawn Nan Tsin. Although BA Major Aung Phyo Myint is reportedly the guilty offender and the crimes have been under investigation since 2015, no one has been officially charged with the crime. Burma Campaign UK collected over 3,200 signatures calling on the UK Government to lobby and help stop rape and sexual violence in Burma.
Whilst KIA tries to defend their territory, BA troops in Kachin and Shan States have beaten villagers and abducted at least 7 civilians, forcibly confiscated homes, arrested villagers, ransacked rice barns, and forced villagers to work for the BA. One displaced villager was arrested and tortured by BA in Panghsai, northern Shan State.
BA detained a central committee member of the ABSDF—a signatory group of the NCA—in Momauk Township, Kachin State, while he was returning home to Laiza from Rangoon.
The whereabouts of Nawng Latt and Gam Seng, two Kachin pastors who disappeared on Christmas Eve in northern Shan State town of Mongko after being summoned by the BA, were unknown for over a month. Human Rights Watch and Fortify Rights put pressure on the Burma Government to provide information about the men and the government finally acknowledged that they were charged with providing support to the KIA and could face prison time.
Southeast
Splinter group of the DKBA (that took back the old name Democratic Karen Buddhist Army) joined forces with the NA-B in the northern Shan State. Seven soldiers refused to join and surrendered to the Burma Army.
Representatives from the NMSP, KNU, and Tanintharyi Region Government met to discuss territorial disputes that have cause the NMSP and KNU troops to clash four times since September 2016.
January 31 marked the 68th Anniversary of Karen Revolution Day, celebrated in a number of locations in Burma and on the border.
Following a public referendum, a draft charter for the Salween Peace Park, memorializing the inalienable right to self-determination, and local governance of indigenous Karen over their ancestral land, was completed and received wide support.  Locals hope that the park will counter-act local gold-mining, which is highly destructive to the environment. Local leaders and activists have long opposed mining.
Arakan State
BA troops have been raiding homes and conducting searches in Arakan State, questioning villagers about possible ties to the AA, causing panic among the locals. AA is one of the four EAOs part of the alliance NA-B.
State Counsellor Office Press Committee Secretary Zaw Htay said that some policemen who violated human rights during an area clearing operation conducted in Maungdaw area, Arakan State will face legal action.
The Arakan State Investigation Commission said there was insufficient evidence so far to support allegations of rape and killings by security forces that have been made by self-identifying Rohingya villagers fleeing security operations.
PEACE PROCESS
State Counsellor Daw Aung San Suu Kyi began 2017 by asking the people of Burma to "Help us make 2017 the year of peace." The NRPC opened in Naypyidaw on Jan 1. On the same day, BA fired mortars into KIA positons and fighting broke out during New Year Day's Sunday service in northern Shan State.
The Union Peace Conference, or the second Panglong meeting, is planned to be held in February. With the government showing little sign of backtracking on the stipulation that only ceasefire signatories can attend the meeting, only one-third of the EAOs will likely be able to attend, while many influential actors will be left in the dark.
The NLD-led Government continues to demand that ethnic armed groups sign an elaborate ceasefire agreement before any political dialogue on regional autonomy takes place. EAOs want the Government to unilaterally announce a national ceasefire so talks could begin towards forming a federal union.
Representatives from NCA-signatory EAOs called on State Counsellor Daw Aung San Suu Kyi and Burma Army chief Snr-Gen Min Aung Hlaing to declare a unilateral ceasefire in Burma's northern conflict zones. The Burma Army Chief insisted that the ongoing military operations are justified because some ethnic groups launched attacks in November. EAOs' attacks, however, came in response to intensified Burma Army military operations, attacks and air strikes that lasted for months.
NCA signatory groups are becoming frustrated as they have seen little progress since signing the pact. Conflict continues and the government is not helping IDPs as they previously agreed to do.
The UNFC held an emergency meeting with more than 30 representatives in attendance, primarily discussing the stalemate with the NCA and how BA is referring to EAOs, especially the NA-B, as terrorist organizations. These and other facts are dividing the country and holding up the peace process.
International based Karen groups were denied vote at the critically important 16th KNU congress scheduled for March 2017. The outcome will decide which KNU faction will lead the organization's efforts to work on securing peace for the Karen people. Analysts say the decision was made to favour the current leadership, which is being criticised by international Karen organisations as well as Karen CBOs for signing the NCA and turning their back to other EAOs.
Five ethnic political parties in Arakan State formed an alliance in what they say is a bid for ethnic self-determination and inclusiveness in the ongoing peace process with a view to a future federal union in Burma.
The government's Peace Commission met Wa and Mongla ethnic leaders in their respective self-administered regions of Shan State on Dec 30. The delegation was led by Vice chairman of the Peace Commission U Thein Zaw and discussed the UWSP seven policies on regional development, the peace process, and collaborating with the central government.
December 2016
CONFLICT & HUMAN RIGHTS UPDATE: Northern Burma
BA troops killed innocent civilians in Mansi and Mongko Townships in Kachin State, including one villager found shot on Christmas day. His only child had been taken by the BA in 2015 and his whereabouts remain unknown.
On Dec 20, a mass grave containing the scorched remains of 18 Mung Lung villagers, including a two-year-old boy, were discovered in the Mongko area. The 18 villagers had been arrested and detained by BA soldiers on Nov 28. These villagers had reportedly stayed in the village believing that BA soldiers would not harm innocent villagers.
On Dec 11, the bodies of three murdered Mongko residents were discovered. The men had snuck into Mongko on December 4 to visit their homes after deserting the town, but were seized by Burmese army troops and tortured.
BA has been bombarding KIA positions with multiple airstrikes lasting for several days as well as firing mortars, in some areas for 10 consecutive days.
Thousands of people have been newly displaced in the aftermath of a military offensive that saw BA troops overrun the KIA's Gidon mountaintop outpost after four months of intense offensives. Gidon is important access point to Kachin IDP camps north of the post.
BA air strikes outside Mongko killed three civilians, including a child, and injured six others on Dec 4. The BA also bombed a Roman Catholic Church in Mongko on Dec 3. The TNLA said BA troops are deliberately targeting civilian population in areas with no fighting.
Rally by former USDP MPs and local pro-military activists, some of them masquerading in ethnic costumes, took place in Rangoon on Dec 19 supporting BA activities against EAOs in the north. Ethnic civil society organisations said 'ethnic' participants were not real ethnic people.
422 civil society and environmental groups called on the government to halt all proposed coal and large-scale hydropower projects, citing a raft of negative impacts on vulnerable local communities including exacerbating conflict.
Elsewhere in Burma
Tenasserim Division — Fighting between KNLA and MNLA on Dec 20 resulted in one KNLA officer wounded by gunfire. After 20 years with no fighting between the two armies, regional security observers are concerned that the latest clash was the second since September.
Chin State — Renewed clashes between the BA and the AA have kicked off with some 200 people displaced on Dec 12.
DISPLACEMENT UPDATE
According to the UN there are about 100,000 displaced people in Kachin and northern Shan States, about half of whom are in areas controlled by the KIO. Up to 15,000 people may have fled across Burma's border into China since late November.
At least 3,000 villagers who fled their homes in northern Shan State to escape the fighting between RCSS and TNLA are taking shelter in the towns of Hsipaw and Namtu.
The UN has been waiting for months to send aid to displaced civilians in KIO territory, but has been unable to secure official permission from the NLD-led Government. The last aid convoy reached these areas before the new Government took office.
Thousands of Karen civilians are still displaced after the recent conflicts between the DKBA splinter group and the BA-backed BGF in September and October.
After one month of negotiations, 17 Rangoon refugee returnees recently repatriated with UNHCR facilitation from Thai refugee camps have come to an agreement for a lower upfront payment to purchase housing. More than 100,000 refugees remain in the Thai camps.
Bangladesh announced that around 50,000 Rohingya have fled violence across its border since October.
PEACE PROCESS UPDATE
The Government proposed peace talks with the NA-B in late December, and the NRPC is now negotiating to arrange informal meetings between the two sides in China. The NA-B reiterated its call for a peace dialogue to resolve hostilities through political negotiations.
Shan State Parliament approved the branding on the Northern Alliance as 'terrorists' on Dec 7, motion put forward by the BA and USDP, raising questions about their sincerity concerning the peace process. Ethnic activists assert that the BA should be labeled 'terrorists' since they have been killing and torturing civilians, raping ethnic women, destroying and burning down houses for decades. The eight EAOs that signed the NCA in 2015 condemned the motion.
The NA-B called on China on Dec 5 to mediate to end the conflict. A joint statement by the NA-B demanded the BA stop its offensives immediately and withdraw troops from ethnic areas across the whole country.
The KNU met with officials from the Karen State Government to discuss cooperation on solving ongoing and future land issues on Dec 6 at the Karen State Government office.
ARAKAN (RAKHINE) STATE UPDATE
Daw Aung San Suu Kyi faced international criticism for failing to stand up for the Rohingya, including an open letter in late December to the UN security council from a group of 23 activists, among them Desmond Tutu and Malala Yousafzai.
The ARNO condemned the statement released by the Government Investigation Commission on Dec 14 that the Government is 'following the law' and that soldiers did not perpetrate any human rights violations in any Rohingya village as 'false and fabricated'. ARNO demands a UN-sponsored International Investigation Commission.
The Ministry of Religious Affairs and Culture announced that it is working to prove that the Rohingya community is not an indigenous group of Burma.
In a press statement on Dec 3, ARNO stated that the military and police crackdown on Rohingya population is state sponsored and 'carried out with manifest intention of destroying the Rohingya minority community.'
November 2016
CONFLICT UPDATE: Northern Burma
Since August, Burma Army (BA) has been attacking the Kachin's Gidon Mountain post, which allows the KIO access to IDP camps north the post. If the BA was able to capture Gidon, several IDP camps would be cut off from aid. BA transported more troops and equipment to the area in the beginning of Nov and daily exchange of artillery rounds were reported around the area.
On Nov 20, the Northern Alliance (NA) of Ethnic Armed Organisations (EAOs) — comprising of the KIO/KIA, PSLF/TNLA, AA, and MNDAA — against the Burma Army (BA) in the area after enduring repeated and intensified attacks by the Burmese troops also against civilians. Read BL's interview with the PSLF/TNLA Head of Foreign Affairs.
During the fighting on Nov 20, eight people, including police officers and soldiers, were reportedly killed in Muse. NA released a statement on Nov 21 demanding a halt traveling in the northern Shan State due to an intensification of hostilities.
TNLA spokesman said the reason of the attack against the BA is to put pressure on the government to solve political problems. The KIA on Nov 23 released a statement claiming it was waging a "limited war" alongside their allies in response to BA offensives in ethnic areas across the country.
More than 2,600 IDPs are staying at monasteries in Muse and about 3,000 others have fled to China where they are being provided with shelter and medical care, according to China's foreign ministry.
NA soldiers seized most of Mong Ko, a border town in northern Shan State, but the BA took back control of the town after multiple air strikes running over several days.
DISPLACEMENT: Northern and Eastern Burma
Kachin IDPs said the new Kachin State Government has shown no interest in them and has never sent anyone to visit the village whereas the former government at least visited them every two or three months and gave them food supplies.
Some 40,000 IDPs in Kachin and northern Shan states have been facing food shortages due to being unable to secure long-term food support and the government's block on food aid, according to local relief groups.
People displaced from the Mae Tha Wor area of Karen State by fighting are still too scared to return home because of Burma Army's interrogation. Read BL's interview with Karen Major General Nerdah Bo Mya and villagers about the recent conflict.
CSOs have questioned the Thailand-Burma border refugee repatriation period since the violence throughout Burma has been increasing. The Karen Refugee Committee (KRC) also said they feel they were neglected in decision-making processes and were not invited to cooperate in recent refugee repatriation efforts by the UNHCR.
PEACE PROCESS
Whilst DASSK has pushed EAOs to sign the non-inclusive NCA before the next UPC (Union Peace Conference), KIO leaders argue that they need political negotiations rather than to sign the NCA.
A meeting between the Government's Peace Commission, the UNFC's Delegation for Political Negotiation (DPN), and the technical support committee was held on Nov 9. The talks concluded the meeting without reaching any agreements. The UNFC/DPN continue to push for an all-inclusive peace process.
The Karenni National Progressive Party (KNPP) said they will continue with the UNFC all-inclusiveness policy of not signing the NCA until all EAOs are included in the process.
The Karen Youth Organisation (KYO) ran a short course at a 'Youth Empowered Society Camp' to train youths on how to effectively participate in the peace process.
Ethnic people will not tolerate being cheated again, and they must see the signs of a true federal union before the NCA is signed, said Gen. Sao Hso Ten of the SSPP/SSA.
Breaches of the terms of the NCA by both the BA and the RCSS/SSA-S caused clashes in Oct, the Joint Monitoring Committee (JMC) has determined, following an investigative field trip to the affected area.
The KNU has decided to postpone its 16th Congress from Nov 2016 till March 2017. The congress—which elects new members of the KNU's Central Standing Committee—takes place every four years and can have far-reaching consequences for the peace process if new leadership allies with other EAOs.
HUMAN RIGHTS VIOLATIONS

A local jade hand picker was shot on Nov 12 by Burma Army soldiers in Hpakant, Kachin State, when the troops randomly fired into the hand pickers who were finding leftover jade pieces in the debris.
Local residents in Kachin and northern Shan States have reported of several abuses and rights violations by BA soldiers in Oct, including torture, arbitrary detention and killings.
About 70 Mungkoe residents have been arrested and taken inside a Burma Army camp since Nov 20, and are still being held hostages inside the army base.
During BA operations against the SSPP/SSA-N in Oct, locals reported extrajudicial killings and arbitrary arrests of villagers as well as looting of civilian property. Over 2,000 were newly displaced in Hsipaw after BA attack.
A number of concerned CSOs have issued a statement demanding an investigation into the murder of a young Karen women activist, Naw Chit Pandaing, stabbed to death on Nov 19, in Dawei Town.
Plans to build dams on the Salween River by the Burma Government, China and Thailand threatens millions of villagers and animals that depend on the river for their living, food sources and as a vital transport link.
Burmese authorities continue to arrest and charge individuals, including members of the ruling party, for criticizing the military and government, HRW said on Nov 27.
VOICES FROM THE GROUND
On Nov 11, between 600 to 700 Karen people from 22 different states across the U.S. took part in their first ever demonstration in front of the White House as well as the Burma Embassy, demanding the U.S. Government to put pressure on the Burma Government towards implementing genuine peace and reconciliation in the country, and retain sanctions against military cronies. Read BL's interview with the leading organiser Mu Kapaw.
CSOs and locals launched a campaign on Nov 3 calling for the complete shutdown of the Tigyit coal-fired power plant in southern Shan State following a test-run of the plant after two years of closure.
About 300 farmers in Sagaing Region protested a longstanding feud with a Chinese-backed nickel-processing plant on Nov 10, claiming that the factory confiscated their lands without proper compensation.
On Nov 27, over 1,500 farmers from 19 townships gathered on the banks of the Namtu river to demand an immediate cancellation of the Upper Yeywa dam in northern Shan State, where conflict has escalated dramatically last month.
ARAKAN STATE UPDATE
Researchers from the International State Crime Initiative (ISCI) published the results of months of fieldwork in Arakan State, concluding that the policies of DASSK-led Government are genocidal.
New satellite imagery of the state shows 820 newly identified structures destroyed in Rohingya villages between Nov 10-18, in addition to the 430 destroyed houses and buildings identified earlier by the Human Rights Watch (HRW).
At a news conference on Nov 16, Burma's Office of the State Counsellor said that it acknowledged there had been buildings burned in the three villages, but disputed the total number based on images. DASSK faces mounting criticism for her Government's handling of the crisis
The Burma government on Nov 16 formed a special information committee to release news about the situation in Arakan in an apparent move to counter damning reports by outside groups.
Up to 30,000 people have been displaced by renewed violence in northern Arakan State, the UN said on Nov 18. The death toll from recent violence is believed to have reached 130.
The Government allowed aid to resume and permitted international observers to monitor the aid, but they were not taken to the scene of some of the most serious allegations of abuses against civilians.
The Burma government lodged a protest on Nov 28 over remarks by a UN human rights official that the country is conducting a genocide campaign on the Rohingya.
On Nov 28, 13 political parties, including the military-backed USDP, called on the National Defence and Security Council (NDSC) to intervene in dealing with the Arakan crisis.
More than 500 Burma Campaign UK supporters have written to UN Secretary General Ban Ki-moon urging him to personally lead efforts to persuade the government and military in Burma to lift all humanitarian aid restrictions in Arakan State.
Kofi Annan issued a statement expressing his deep concern over the recent violence in northern Arakan State. A group of parliamentarians from member states of the ASEAN have also called on Burma's government to investigate alleged abuses in northern Arakan State.
Myanmar Times journalist was dismissed after she covered the story of abuses and rape in Arakan State. Following this event, several international human rights groups have spoken out over what they allege is Burma Government obstruction and harassment of journalists trying to cover the crisis.
Burma's plans to arm and train non-Muslim residents in north of Arakan State criticised by the International Commission of Jurists (ICJ).
October 2016
CONFLICT UPDATE: Kachin and Shan States
KACHIN AND NORTHERN SHAN STATES — Burma army troops have been firing on KIA outposts almost daily with artillery and mortar fires and the KIO has warned the government to halt its military offensives in the KIO's territory.
A two-year-0old girl was killed and two other children were injured when Burma Army's artillery shell struck near their homes on October 1, in northern Shan state.
The Burma Army has stopped a local environmentalist group from sending food relief to IDPs in Kachin State's Hpakant Township on suspicion that the supplies were intended for the KIA.
49 Kachin youths were detained and charged under the Unlawful Association Act, with authorities that they were rebel fighters training. The KIO said the youth attended civil empowerment programs.
Free Burma rangers released an update including the Burma Army's use of fighter jets to drop bombs and the use of chemical weapons against KIA.
Two Kachin villagers were detained on October 17 because police suspected that they were providing food to members of the KIA.
CENTRAL SHAN STATE — Shan Human Rights Foundation (SHRF) condemned Burma Army's provocation of fighting with the NCA signatory group RCSS/SSA. The fighting has involved shelling of civilian areas and displacement of about 2,000 villagers since the start of October. One Shan villager was shot dead by a Burmese soldier.
EASTERN SHAN STATE — Military tensions arose unexpectedly between Burma's largest non-state armed group the UWSA (United Wa State Army) and the NDAA at the end of September when the UWSA seized control of strategic positions from the NDAA in the self-administered region of Mongla in northeast Shan State. UWSA leader on Oct. 21 said that the UWSA wants to avoid war with another armed ethnic group, but has been reinforcing its troops in the area. Around 100 local officials and villagers have fled their homes due to escalating tensions between the Burma Army (BA) and the UWSA.
CONFLICT UPDATE: Southeast Burma
Leaders from the KNU and the NMSP met on Oct 15 and agreed more effort is needed to prevent territorial disputes between the two groups. Troops exchanged gunfire again on Oct 24 in their second clash in months.
The KNU started their meeting of the Central Committee on October 31st. The meeting reviews reports from the various KNU departments and prepares for the KNU Congress, including elections, which takes place every four years. There are reports that the Congress could be postponed.
Casualties were reported in fighting between the splinter DKBA and the Burma Army with the allied BGF on Oct 19 in Karen State.
There are "strong indications" that government forces are using the armed clashes to expand its territorial control around the Hat Gyi dam site, said Karen National Liberation Army (KNLA). Karen Rivers Watch also accused Burma Army of carrying out the offensives to secure a road to the construction site of the dam.
KNU and DKBA splinter group (Buddhist) are preparing to meet on to discuss the possibility of DKBA joining the KNU.
DISPLACEMENT UPDATE: Thailand-Burma border
Since the NLD-led government took the office, donor support for refugees has decreased, and the pressure for refugees to return has increased.
The first organised return of more than 90 refugee camp residents took place on Oct 25. 25 refugees backed out at the last minute and after being repatriated, 17 persons reported regretting their decision and advised other refugees not to return.
Karen groups say it is too early to be arranging the return as thousands of Karen remain displaced after the recent conflicts between the DKBA splinter group and the Burma Army-backed BGF (Border Guard Force), unable to return due to landmines, fears of being interrogated by the BA, and possibility of renewed conflict.
Representatives of the KNU held meetings with refugees at the nine Thailand-Burma border camps to inform them about the peace process.

 
Update:  Violence in Arakan (Rakhine) State

Violence erupted in Arakan State on October 9, after a militant group ransacked and killed nine police officers and wounded another five. In response, police and military started attacking Rohingya groups, targeting and killing innocent civilians.
Abuses committed by government forces and security authorities include killings, rape, arson, torture, and arbitrary arrests. The European Union's Directorate General for European Civil Protection and Humanitarian Aid Operations (ECHO) estimates that 13,000 people had been displaced as of Oct 21.
Lack of media access to affected areas makes it difficult to assess the true extent of the crisis. According to unconfirmed claims over 100 civilians have been killed by government forces whilst satellite images obtained by the Human Rights Watch show that at least three villages have been destroyed to the ground.
Despite DASSK's pledge to manage the situation "fairly" and according to "rule of law," UN human rights experts called on the government to take action against alleged arbitrary arrests, extrajudicial killings and burning of mosques and homes.
Burma's President Office spokesperson denied accusations by the UN human rights experts. Senior military official also said recent killings in Arakan state were an appropriate response in cases where they have encountered weapons-wielding hostiles.
Media and humanitarian aid have faced increasing government restrictions entering the affected areas and the WFP is concerned about the government's continuous refusal to deliver food rations to thousands of people.
The Burmese Rohingya Organisation UK (BROUK) and other groups have released a number statements requesting various international organisations, the UN and countries to put pressure on NLD-led government to stop the killing of innocent Rohingya, restore their basic freedoms, and provide full protection and humanitarian assistance.
Voices from the Ground
The UNA (United Nationalities Alliance) demanded an end to Burmese military offensives in Kachin, Shan and Karen States at a summit held on Oct 15.
Hundreds of people joined a vigil in the Kachin State capital on Oct 3 to pray for an end to the ongoing armed conflict between Burma Army and the KIA.
Tens of thousands of people protested in Kachin State's capital Myitkina on Oct 6, calling for an end to Burmese military hostilities.
In Rangoon, Kachin youth activists held a press conference and demanded the government do more to solve recent conflicts.
A coalition of nine local humanitarian organisations active in Kachin State released a statement on Oct 14 voicing their concern over restrictions on humanitarian aid access to Kachin IDP camps.
The KNO (Kachin National Organisation) in a press release on October 4 called on the UN to step in and protect innocent civilians and prevent further destruction in the Kachin State.
The Chin Youth Network issued a statement on 4 October demanding that the Burma Army immediately halts all of its offensives in ethnic areas.
People from about 30 organisations gathered in Rangoon on Oct 9 calling for the stopping of armed conflicts in Burma and a probe into the case where one child was killed and others injured due to Burma Army shelling.
The UNFC released a statement calling for an end to the fighting in Kachin, Shan and Karen States.
100 representatives from civil society organizations, political parties and farmers across Shan State demanded the NLD-led government to take action on land seizures.
Residents of 10 villages have banded together as the Thanlwin (Salween) Network to counter the proposed expansion of the military-owned cement industry in the Karen State. There have also been protests and other local gatherings to oppose the plans.
There have been numerous calls and press releases by local groups as well as international INGOs calling for the Burma Government to address the growing reports of human rights violations in Arakan/Rakhine State and allow media and aid to enter the areas. These abuses perpetrated by the Burma Army, the BGF and police force include rape, arrests, arson, torture, and killings.
Ethnic analysists such as Lahpai Seng Raw, founder of Metta Development Foundation that works in the Kachin State, have raised concerns over Aung San Suu Kyi's lack of understanding of the Burma Army's offensives that continue even against NCA signatories.
International Community Response
The British House of Commons stressed that restrictions on humanitarian aid to conflict-affected communities in Kachin, northern Shan and Arakan state should be urgently lifted.
Amnesty International called for Burma's authorities to immediately lift restrictions that are preventing the UN and other humanitarian agencies from reaching people in need in Kachin and Arakan States.
Despite loud objections from the civil society and human rights groups, President Obama formally announced the lifting of U.S. sanctions on Burma on October 7.
The EU Delegation to Burma expressed their concern on Oct 7 over reports of intensifying military action and armed clashes in several states across the country.
The U.S. ambassador Scott Marciel promised in a meeting on Oct 3 that they will not put pressure on any NCA non-signatory EAOs to sign the pact.
September 2016
Peace Update:  Union Peace Conference (UPC) – 21st Century Panglong Conference (21CPC)
What happened?
The 21CPC convened by the State Counsellor Daw Aung San Su Kyi was held in the nation's capital Naypyidaw from August 31st to September 3rd. In total there were 950 attendees, including a series of high-profile international guests such as the UN Secretary General Ban Ki-Moon.

Each presenter was given 10 minutes to present their views and wishes for the future; more than 70 proposals were presented. The UNFC, main ethnic alliance comprising of 7 Ethnic Armed Organisations (EAOs) that refused to sign the NCA ('Nationwide' Ceasefire Agreement) last year on the grounds that it was non-inclusive, presented its draft Federal Constitution.

Three EAOs (TNLA, AA, and MNDAA) were excluded from the conference, despite expressing their interest in participating. Chairman of a Shan party SNLD boycotted the conference as it was not inclusive of all EAOs and also women and youth participation was largely missing.

9 delegates from the UWSA (largest non-state armed group) walked out of the conference after been mistakenly accredited as observers only. Burma's peace commission sent a letter of apology to the UWSA.

Three Karen armed groups submitted a joint motion requesting the government to adhere to international standards during the repatriation of refugees from Thai border camps.

What's next?

Though most NCA non-signatories were allowed to attend, their full participation in the political dialogue requires that they sign the NCA. This includes members of the UNFC.

The UNFC acknowledged the significance of the conference, but called for all-inclusiveness in the peace process and an end to Burma Army hostilities.

Delegates of the conference are expected to meet every six months to discuss a range of issues. The Framework for Political Dialogue is set to be concluded before the next conference.

Burma Army offensives and military build-up has continued and intensified in the ethnic lands leading up to the conference as well as during the month of September.

Conflict & Displacement Update

Maj. Na Ma Kyar, the commander of the DKBA splinter group was killed on August 30th leading to fresh clashes between DKBA (-Buddhist) and the Burma Army/backed BGF in Karen State, leading to more than 4,000 Karen civilians from 12 villages fleeing their homes and becoming IDPs in the Mae Tha Wor area.

The KWO (Karen Women's Organisation) called for an end to fighting and KNU (Karen National Union) released a statement protesting military activities by Burma Army and BGF forces in the area. Some aid has been supplied, however, Burma Army officers have tried to pressure the IDPs to return home while it is unsafe to do so due to landmines.

Burma Army offensives against KIO/KIA, SSPP/SSA and PSLF/TNLA in the Kachin and Shan States has been ongoing and government troops increased their military offensives against KIA, including mortar attacks; they reinforced troop strength in SSPP/SSA territory; and increased their activity in areas controlled by the PSLF/TNLA.

Aid trucks carrying medicine and rice for IDPs in Kachin State were stopped and ransacked by Burma Army soldiers. Burma Army soldiers visited a Kachin IDP camp telling residents that every IDP family member will be killed if they are found to have a connection with KIA.

At least 10,000 IDPs are unable to go back to their homes and 300 students are unable to return to school in the Shan State as a result of fighting that broke out between the TNLA and the RCSS/SSA last November, after the latter signed the so-called 'Nationwide' Ceasefire Agreement.

A number of civil society groups released statements in September urging the Burma Army to withdraw from ethnic areas and stop the attacks.

The World Food Programme has cut food aid rations to IDPs in Arakan State by an alarming rate leaving some NGOs to purport that the reductions will only lead to starvation and death. The reduction will affect more than 22,000 people and appear to be part of a phase-out plan by the agency.

The Arakan State Government plans to demolish more than 3,000 Rohingyas' buildings, including 12 mosques and 35 madrasas, under the pretext of illegal construction.

The KNU and the NMSP clashed in Tenasserim Division on September 12th in the first clash in 28 years; a consultation group made up of both sides has been established to avoid miscommunication in the future.

The Burma Army and police bulldozed a village in Chin State, forcing 380 individuals to be displaced.